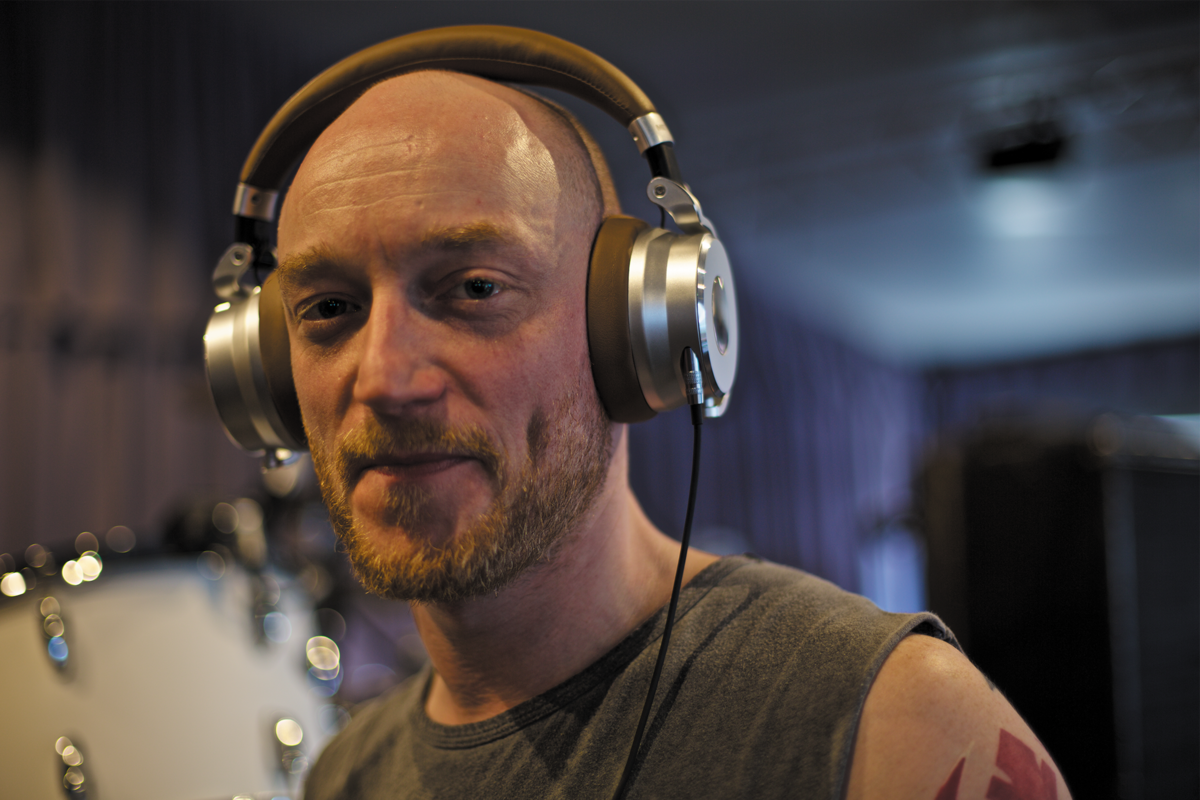 Biffy Clyro are a Scottish rock band that formed in Kilmarnock, East Ayrshire, composed of Simon Neil (guitar, lead vocals), James Johnston (bass, vocals) and Ben Johnston (drums, vocals). Currently signed to 14th Floor Records, they have released seven studio albums, four of which (Puzzle, Only Revolutions, Opposites and Ellipsis) reached the top five in the UK Albums Chart, with their sixth studio album, Opposites claiming their first UK number-one album.

James and all the Biffy lads have had a relationship with the Meters team for some years now, under Meters parent company Ashdown engineering. So when they were asked to take a look at the OV-1s, the band were definitely up for it. The Meters team went to catch up with the band whilst they were practicing, armed with some OV-1s.

Biffy took some time out of their busy practice to try out the Meters OV-1s. The whole band were enormously impressed by the depth and clarity of the tone and the unique design of the OV-1 headphones.
Biffy Clyro - Wolves of Winter
Check out the M-Ear-BT range below...