CONGRATULATIONS ALL INVOLVED…
Congratulations all involved…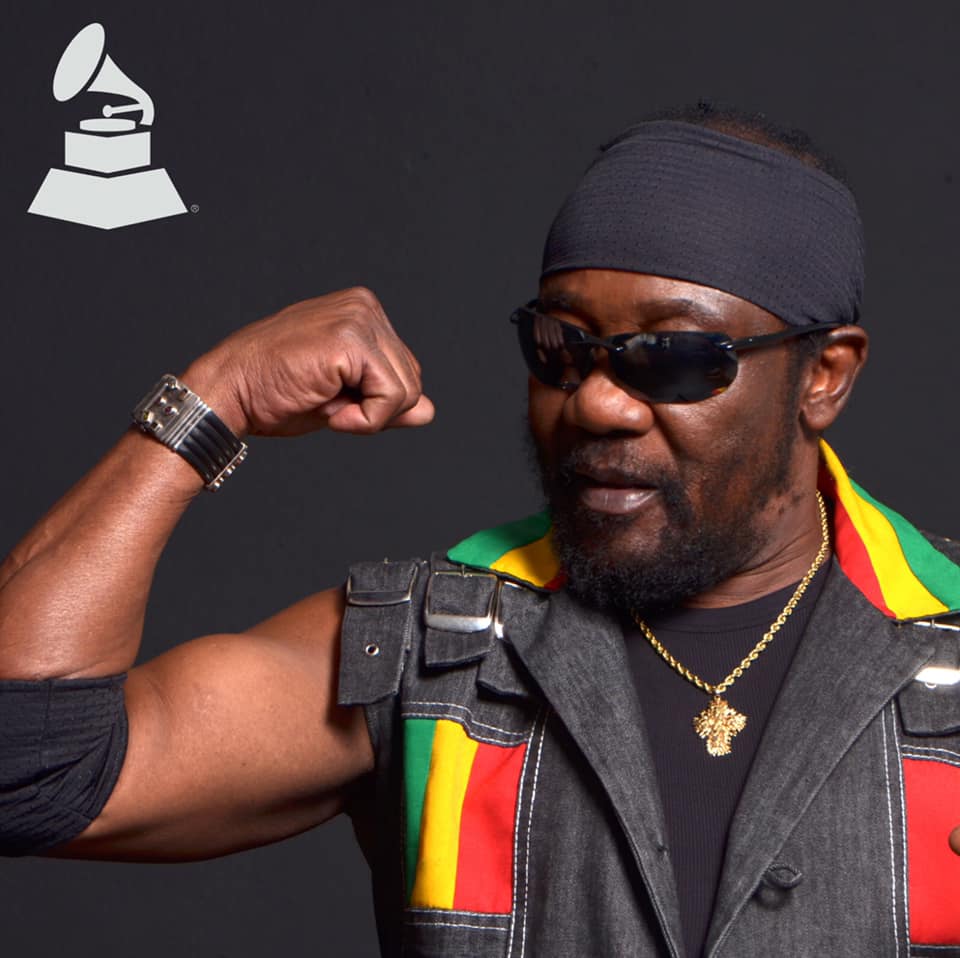 Toots and the Maytals won Best Reggae Album today at the 2021 Grammy Awards. Got to Be Tough was released just days before the death of Frederick Nathaniel "Toots" Hibbert at age 77. The Maytals won the award over Buju Banton, Skip Marley, Maxi Priest, and the Wailers. It marks the second Grammy win for Toots and the Maytals after they won Best Reggae Album for True Love in 2004.
With the launch last year of the Trojan Jamaica record label by The Who's drummer Zak Starkey and his partner SSHH, Got to be Tough was recorded in Jamaica and release under Trojan Jamaica/BMG.

We were lucky enough to be there at the recording sessions for the record in Jamaica back in 2017. Accompanied by our good friends Martin Glover and Zak Starkey…
With Got To Be Tough, Toots bought a return to the people with his first album of brand-new songs in a decade. The energising provocation of Got To Be Tough renews the near six-decade career of the man who launched a new sound and genre with his 1968 single 'Do The Reggay'.
The album includes ten new tracks featuring 'Toots' Hibbert (Producer, Guitar, Bass),  Nigel Burrell (Drum Programmer, Recording Engineer, Co-Producer) ,  Sly Dunbar (Drums), Cyril Neville (Percussion), Zak Starkey (Guitar, Post Producer), Delroy Fatta Pottinger (Recording Engineer),  David Sardy (Mixing Engineer),  Gavin Lurssen (Mastering Engineer),  SSHH (Editor, Post Producer),  ZAK (Editor, Post Producer),  Max Noise (Engineer),  Tomas Crow (Engineer),  Michael Rendall (Engineer) and Delroy Pottinger (Engineer).
Plus there are several guest appearances on the album – including one from Ringo!
Watch this space for more news from Meters & Trojan Jamaica…. 
Congratulations to all again a bittersweet award but one very well deserved.
Leave a comment